RSV GOLD III – Health Economics Study

Respiratory Syncytial Virus (RSV) is a leading cause of childhood morbidity and mortality in low- and lower-middle-income countries (LMICs). Currently, multiple RSV interventions, including maternal immunization (MI) and monoclonal antibodies (mAb), are under development. These interventions hold the potential to reduce RSV-related (severe) acute respiratory infections. To understand the full value of these preventative strategies, it is necessary to gain more information about the cost of RSV, especially in LMICs where disease burden is highest.
Therefore, the RSV GOLD III – Health Economics Study aims to evaluate the economic burden of Respiratory Syncytial Virus infections in children <2 years of age in four LMICs.
The RSV GOLD III – Health Economics Study consists of two substudies: the Cost of Illness study (COI) and the Cost Effectiveness Analysis (CEA).
The COI is designed to evaluate the cost of RSV care for households and the healthcare system. This study is conducted in Mozambique, Nigeria, Nepal and Ghana. Patients with (severe) acute respiratory infection are recruited from outpatient clinics and from the hospital. Total outpatient and inpatient cost per illness episode, including direct medical, direct non-medical and indirect costs will be collected through caregiver interviews and through the analysis of patient charts and hospital expenditures.
The CEA aims to estimate the impact and cost-effectiveness of a maternal immunization and a monoclonal antibody in comparison to no intervention. Information This will inform decision makers on the value of forthcoming interventions for RSV disease in LMICs. The CEA is conducted in Mozambique, Nigeria, Nepal and Cameroon.
The Dutch organisational study team consists of: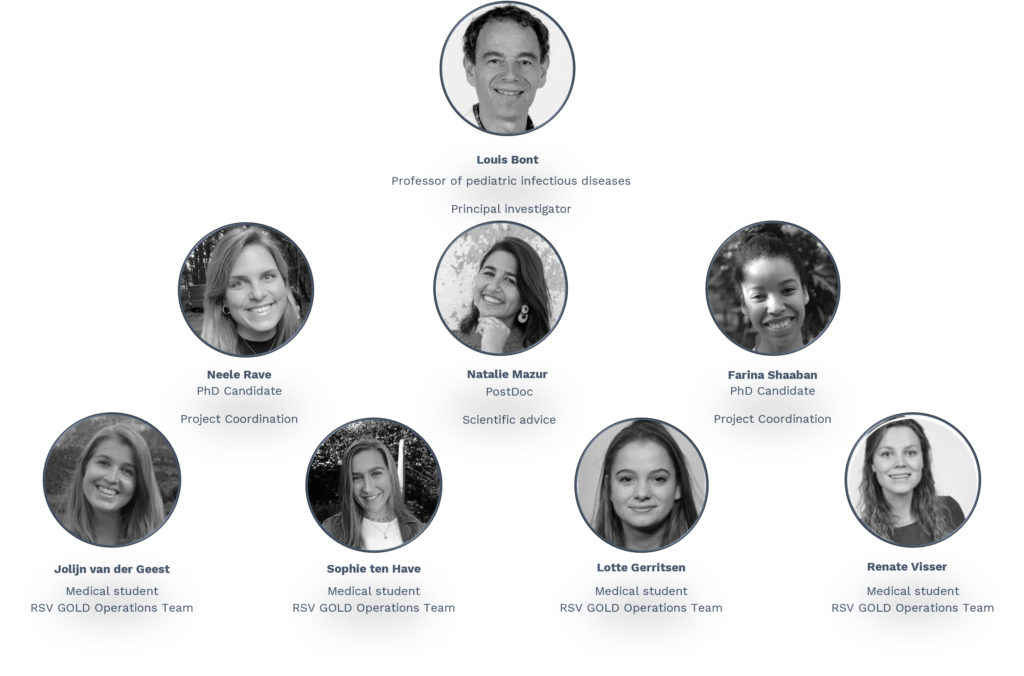 Mozambique
Universidade Eduardo Mondlane Faculty of Medicine (UEM-FAMED – https://www.med.uem.mz), the largest public medical school in Mozambique, has established a network of hospitals for inpatient and outpatient clinical research in the country which includes Hospital Central de Maputo (HCM – https://www.hcm.gov.mz) the largest academic and referral hospital in the country located on the same campus as UEM.
The Faculty of Medicine is one UEM's original components at its foundation. Since then, over 3000 physicians have graduated from UEM with a bachelor's degree in medicine. Today UEM's Faculty of Medicine has 11 Departments, including Anatomical Pathology, Community Health, Gynecology/Obstetrics, Internal Medicine, Microbiology, Morphology Sciences, Pediatrics, Pharmacology, Physiology, Surgery, with approximately 900 students enrolled in the medical education program.
The Department of Pediatrics comprises 9 departments namely; PICU, Pediatric Emergency, Neonatology, Hematooncology, Infants, General Illnesses, Infectious Diseases, Pediatric Pulmonology and Pediatric Surgery.
Centro de Saúde 1o de Maio, is a primary health care unit assisting outpatient of the neighbourhoods of Maputo city and offering training for medical students.
The Instituto Nacional de Saúde is the National Institute of Health (https://ins.gov.mz) with different competencies and mandates to conduct public health interventions.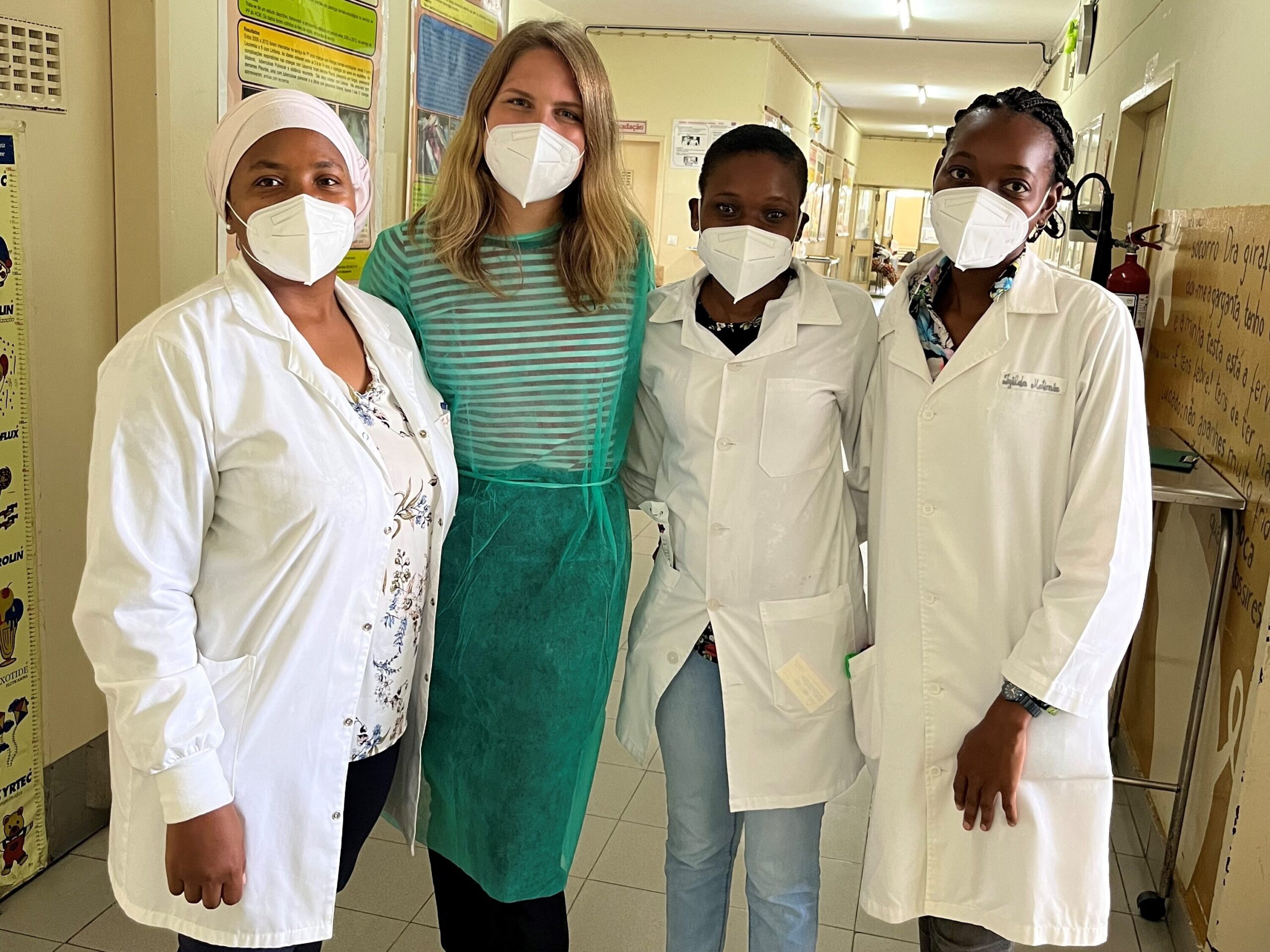 Nepal
Kanti Children's Hospital and Tribhuvan University Teaching Hospital, Kathmandu, Nepal
Kanti Children's Hospital and Tribhuvan University Teaching Hospital are public referral hospitals located in Kathmandu, the capital of Nepal. Kanti Children's Hospital is the only children's hospital in the country run by the Government of Nepal and provides care for children up to 14 years of age. Tribhuvan University Teaching Hospital, located across the street, is a multidisciplinary hospital at the oldest medical school in the country, Institute of Medicine and is a national referral center. The pediatric ward admits patients up to 16 years of age.
Each of the hospitals have regular outpatient department that run 6 days a week, a dedicated Pediatric Emergency room for service of children with any emergency, general pediatric wards and pediatric high dependency care units. Pediatric high dependency care units at both hospitals include High Dependency Units and Pediatric and Neonatal Intensive Care Units. Being referral centers catering for a large population base, the services are usually occupied. All the wards and ICU/ HDUs are managed by team of pediatricians and pediatricians with additional intensive care training. A 24-hour laboratory is available at both the hospitals that needy patients can have access for basic hematology and electrolyte panels, urinalysis, cerebrospinal fluid studies, blood gas and radiography with portable chest X-ray and a CT scan or an MRI if required.
The respiratory season runs from July until March, with a peak between September – November.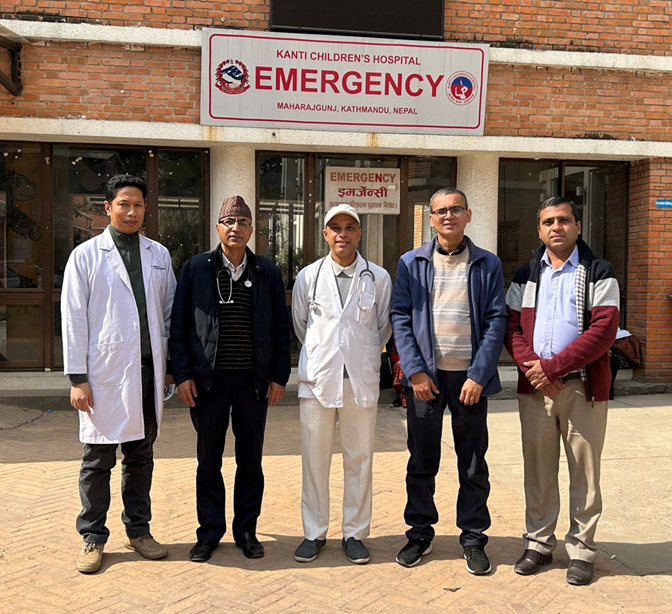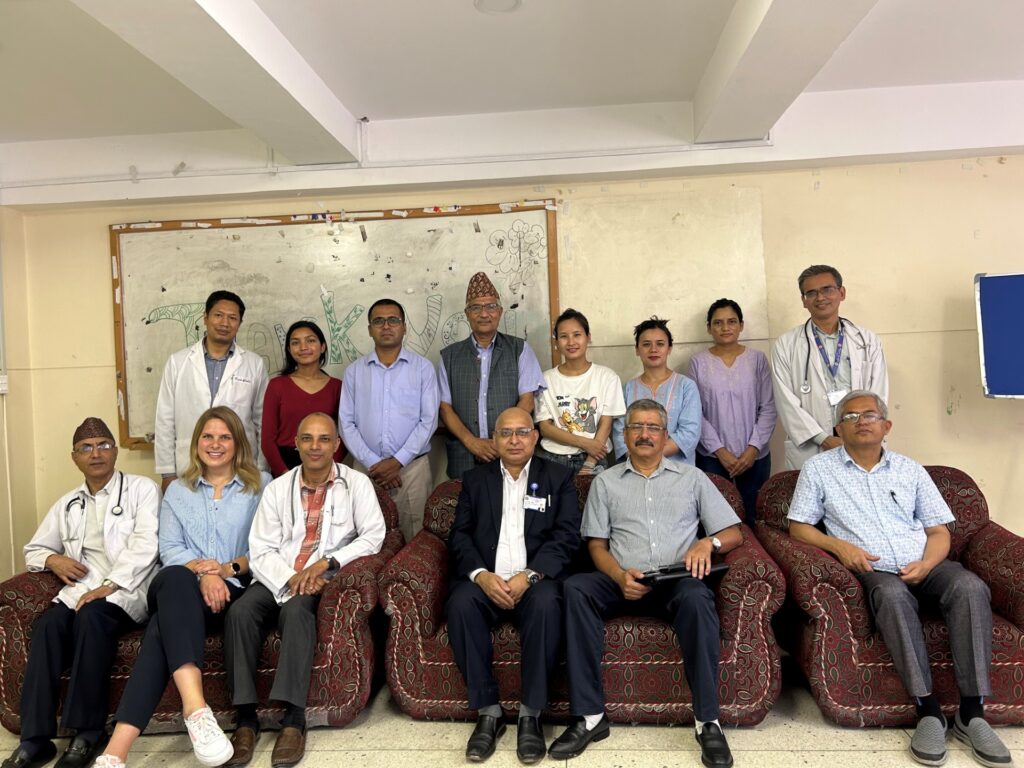 Cameroon
The Laquintinie Hospital in Douala is situated in the Akwa district of Douala, Cameroon. It is a 2nd category referral hospital with a mission to ensure daily quality healthcare management of patients and an adapted response to major events such as disasters, epidemics, sporting events, and so on. Every year, approximately 660 children are admitted to the PICU, with 180 of them suffering from acute respiratory infections. The majority of these respiratory infections occur from April to June and September to January. It is a teaching hospital in the heart of Douala, Cameroon's economic capital with a population of about 5 million people.
This hospital is one of three centres in Douala approved by the Ministry of Public Health for COVID-19 patients, and it has a 12-bed intensive care unit. The RSV IU Network Study is currently underway at Douala's Laquintinie hospital. The ICU Network Study is a multi-center international, prospective, observational study conducted in ten LMICs with the purpose to describe the clinical, demographic, and socioeconomic characteristics of RSV-positive children under the age of two who have been admitted to the pediatric intensive care unit (PICU) or high dependency unit with severe RSV infection (HDU).
The Laquintinie Hospital Douala was selected to conduct the RSV GOLD – Health Economics study with the goal to assess the cost-effectiveness of RSV Interventions in Cameroon.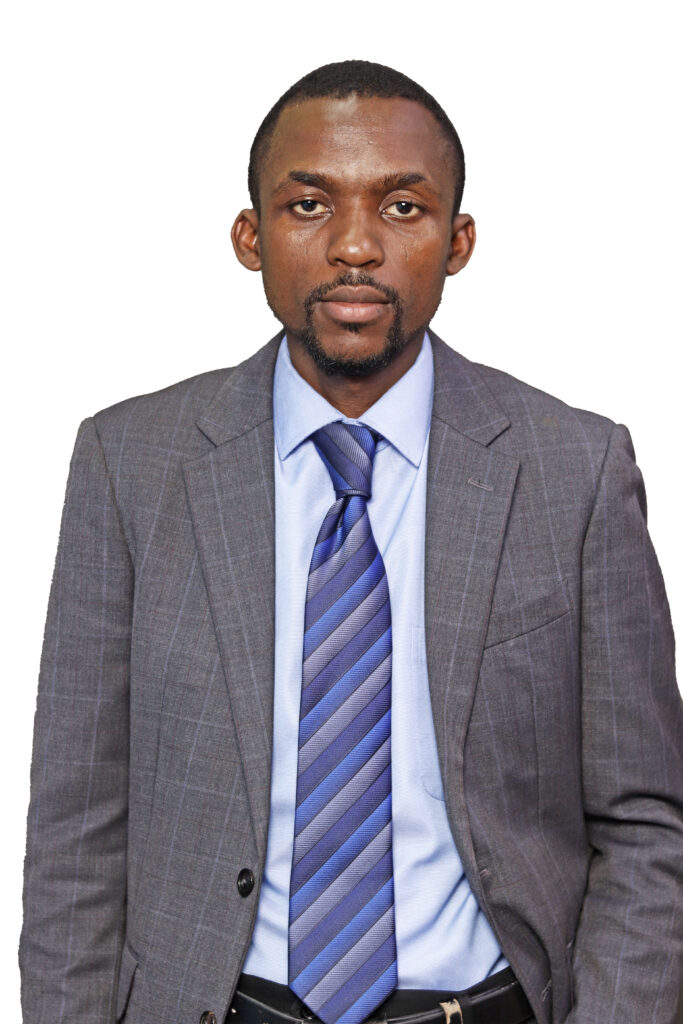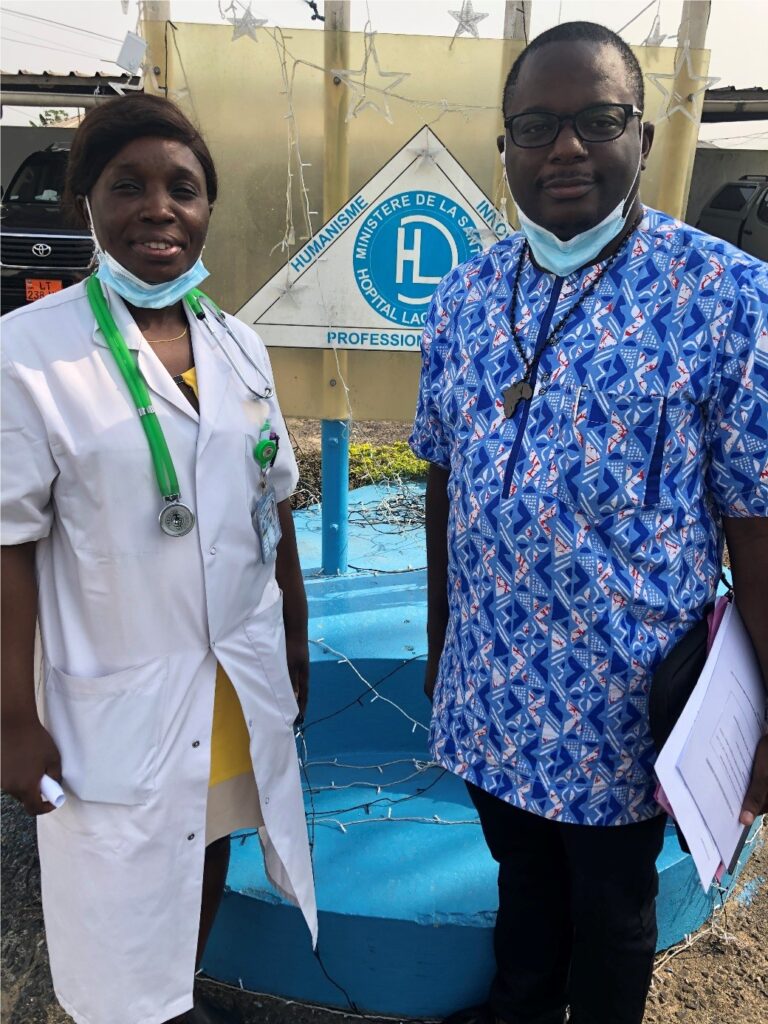 Nigeria
Ahmadu Bello University Teaching Hospital is affiliated to the Ahmadu Bello University, one of the premier Universities in Nigeria. It is a 550-bed structure located in the outskirts of the ancient city of Zazzau, and serves as a referral center for states in the Northwestern region of the country. Children 16 years of age and below are seen in the Paediatric Departments.
Inclusions for the Health Economic Study are children from the Paediatric outpatient department, Paediatric Medical Ward as well as Emergency Paediatric department, which serves as the High Dependency Unit (HDU). Respiratory infections account for 70% of outpatient visits, as well as 60% of hospitalization, especially in children below 2 years of age.
The HES team comprises of Paediatricians, a Medical Microbiologist, a specialist in Health economics and Data collectors.
The RSV season runs from April to November in Zaria.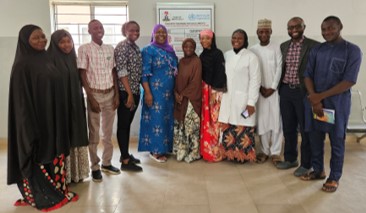 Ghana
Korle Bu Teaching Hospital, Accra, Ghana
Korle Bu Teaching Hospital, Ghana's premier tertiary healthcare facility, was established in 1923. The hospital, the third biggest referral centre in Africa, has 2,000 beds, 21 clinical and diagnostic departments and three Centres of Excellence. It also has an average daily outpatient attendance of 1,500, with about 250 inpatient admissions. It is a teaching hospital affiliated with the University of Ghana Medical School.
The Department of Child Health is a 250-bed unit with a busy outpatient and emergency room that sees over 25,000 patients annually with various illnesses. The department has 3 general wards, an Oncology ward, a Babies ward, a Neonatal Intensive Care Unit and a Paediatric Intensive Care Unit (PICU). The PICU is a newly built facility which started operation in November 2019. It has 6 ICU beds with ventilators and 18 high-dependency unit (HDU) beds.