RSV-awareness success stories
United against RSV-associated childhood mortality
RSV causes up to 40% of all pneumonia cases before 1 year of age and is the world's leading cause of pneumonia deaths in under 6-month-olds. 99% of RSV-associated mortality occurs in LMICs. As promising strategies for RSV prevention (including maternal vaccination) are on the horizon, the chance to combat this prevalent virus has never been better. Currently, awareness of RSV is low amongst patients, policymakers, and healthcare providers, especially in LMICs. RSV awareness is crucial for equitable global implementation of emerging preventive strategies.
The RSV GOLD Team has established a global collaborative network which we always aim to expand. Those who complete a presentation will be named GOLD ambassadors, will receive a certificate and will be mentioned here on the RSV GOLD website as well as potential publications. Interested in collaborating and becoming a GOLD ambassador? E-mail us via rsvgold@umcutrecht.nl.
RSV presentation in The Gambia
On May 3, 2023, Dr. Lamin Makalo, the Site Principal Investigator of the RSV GOLD III ICU Network Study gave a presentation about RSV at the Department of Paediatrics at Edward Francis Small Teaching Hospital in Banjul, The Gambia. Lamin's talk on RSV received a positive response from his colleagues, who showed great enthusiasm and support for our mission. This successful event marks the beginning of a series of upcoming presentations that will further raise awareness about RSV.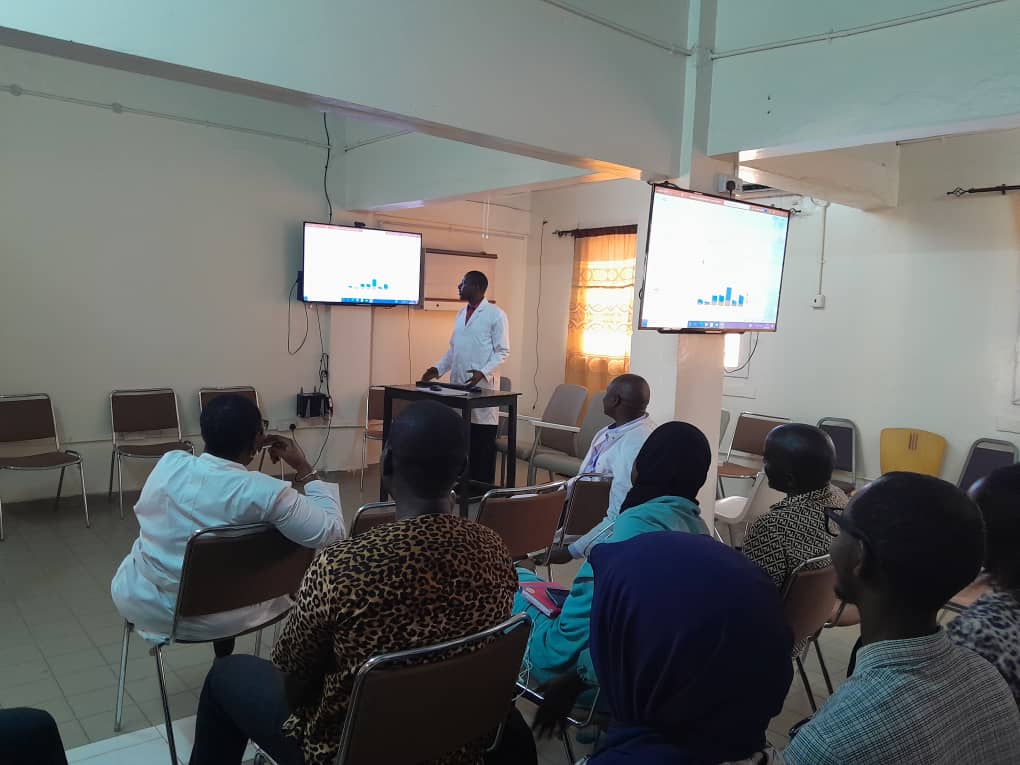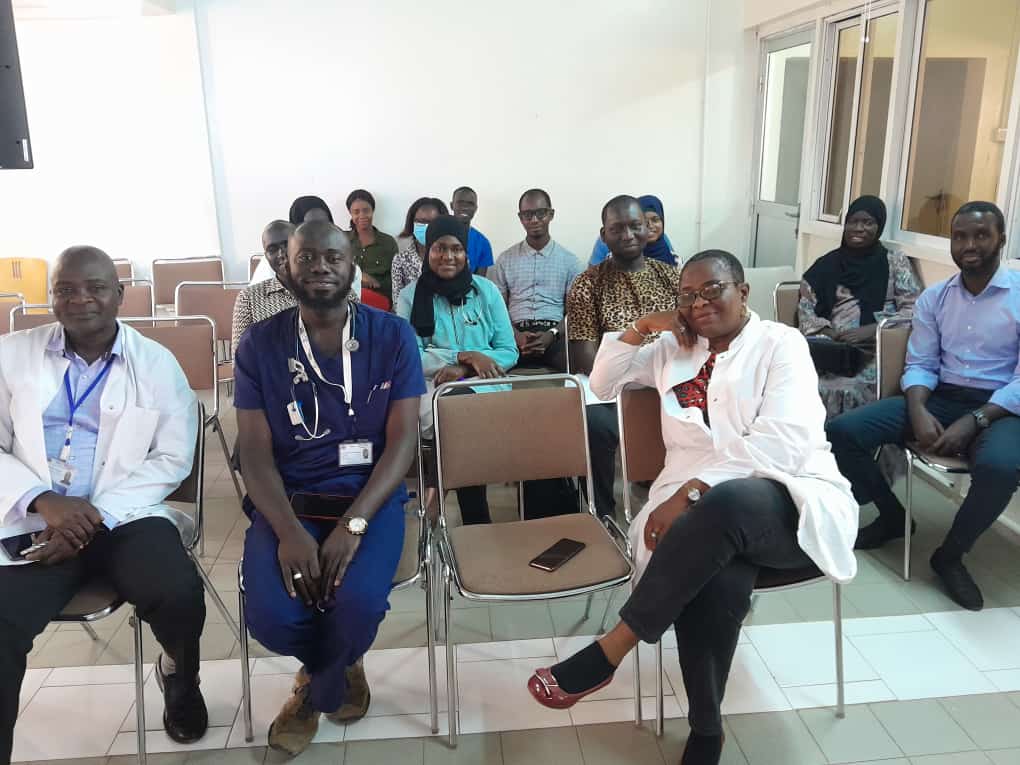 RSV presentation wins poster competition in Nepal
Dr. Rupesh Shrestha has done a terrific job by raising RSV awareness via a poster presentation on the Nepal Paediatric Society 20th National Conference. The conference was held in Kathmandu, Nepal from 11 to 13 May. We want to congratulate Dr. Rupesh Shrestha on this great achievement and also on winning the poster competition at the conference.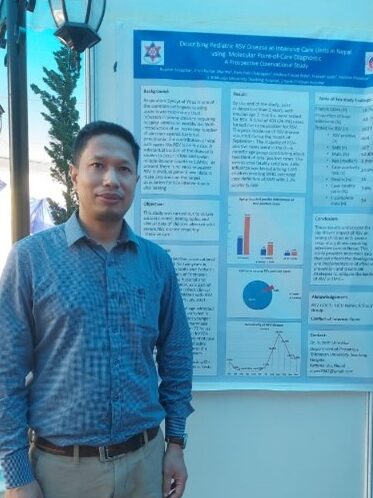 RSV burden highlighted in Mozambique
On the 24th of May, prof. dr. Tufária Mussá and Dr. Esperança Guimarães gave a very insightful presentation about the RSV burden on the Intensive Care Unit and the costs of RSV hospitalization. We are delighted to share that a diverse audience was present with multiple stakeholders from the Ministry of Health, Expanded Programme on Immunization, Family Health department and PATH.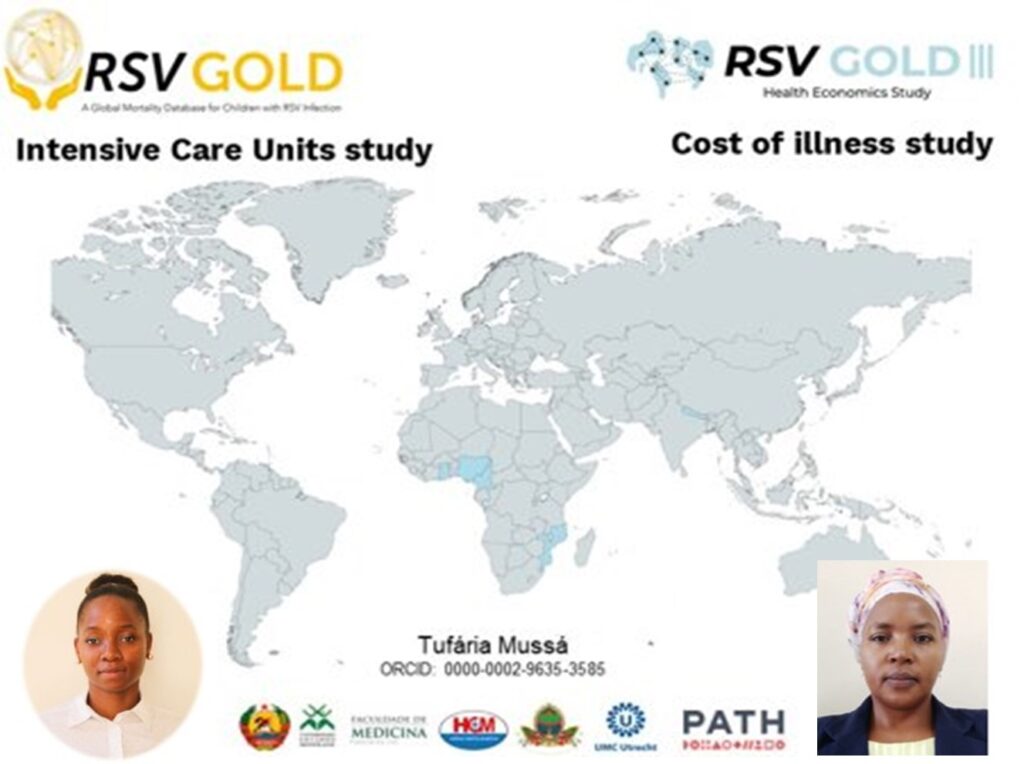 Presentation on RSV to raise awareness at the University of Ghana
On the 17th of July, Comfort Nuamah Antwi hosted a presentation at the IMCS PAX Romana-University pf Ghana local graduate cell. Out of the 24 participants, only 1 person knew of RSV prior to the meeting. The audience was surprised by the disease burden of RSV and that there is yet little awareness among the general public. The presentation led to an engaging discussion where participants where activated and inspired to undertake action on RSV.
To conclude, we wanted to share a great quote by Comfort Nuamah Antwi:
"In Ghana, for example, some health personnel themselves do not have knowledge of the occurrence of RSV infections. So, the best we can do now is to raise awareness of RSV and get it to be well-known as other respiratory pathogens such as COVID-19 and Influenza. If there is increased awareness about the disease burden, then both individuals and health personnel will put in preventive measures and stakeholders will be drawn to invest in the cure of the disease"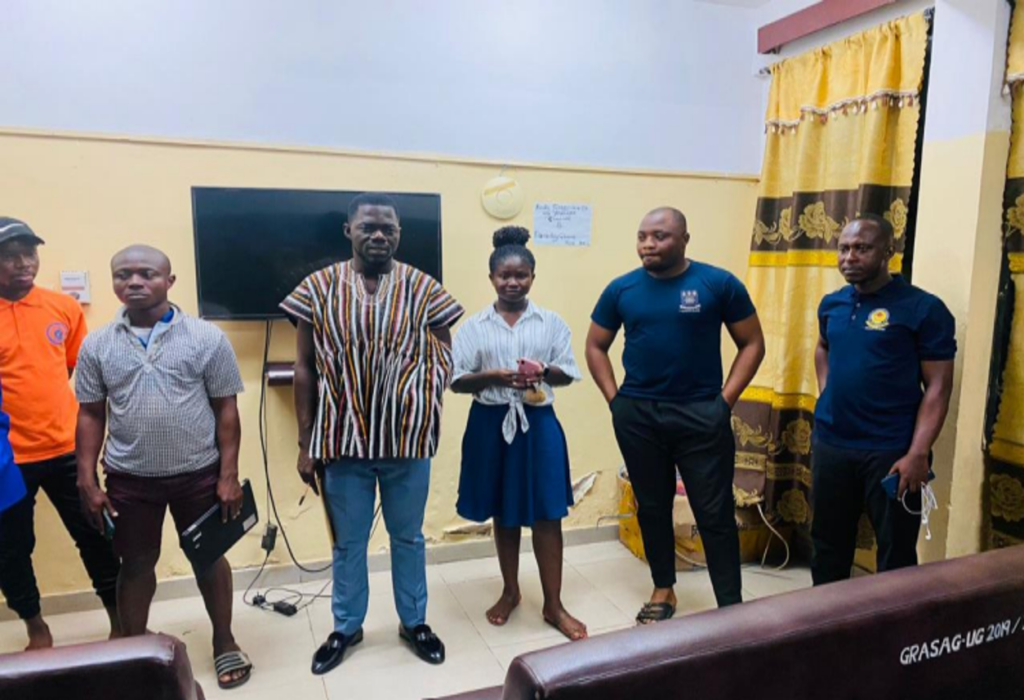 Online presentation about RSV burden in South-Africa
Dr. Charl Verwey, paediatric pulmonologist at Chris Hani Baragwanath Academic Hospital, has hosted an online presentation about the RSV burden in South-Africa. The presentation entailed a great and detailed description about the burden of RSV, as well as the possible solutions such as maternal vaccinations.
RSV presentation to the Société Haïtienne de Pédiatrie
On 22 August 2023, Jacqueline Gautier M.D., Pascale Gassant M.D. and Lynda Abicher M.D. hosted a presentation together for the Société Haïtienne de Pédiatrie in Haïti. They presented preliminary results on RSV-GOLD network studies which are being executed in the Hôspital Saint Damien in Haïti and the St. Jude Hospital in Memphis, Tennessee, amongst many other sites. The presentation also included a quiz where the audience was challenged to answer questions about the burden and awareness of RSV. The challenge how to prevent noscomial RSV infections in crowded emergency rooms was discussed and people felt activated and empowered by the presentation. We want to congratulate Jacqueline Gautier, Pascale Gassant, Lynda Abicher and all participants of the meeting for their great accomplishment in combatting RSV.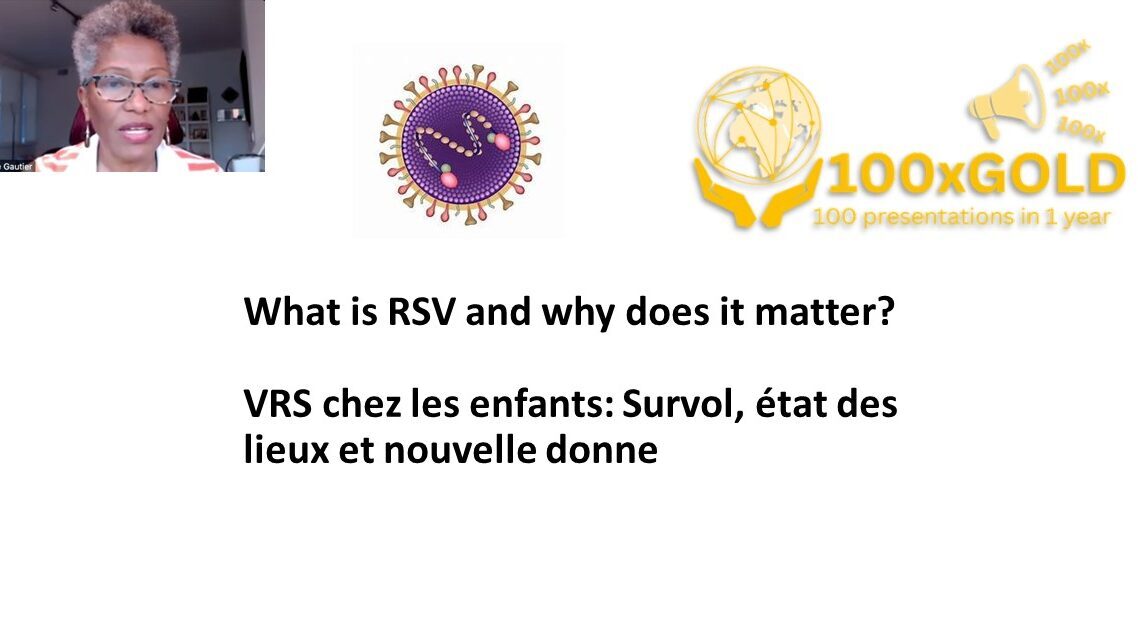 RSV-awareness and education in Haydom Lutheran Hospital, Tanzania
Dr. Joshua Gidabayda, Sophie Nelissen, Julie Schoevers and Kassim Ally have made a great effort in spreading knowledge and awareness about RSV in Tanzania. In their presentation, they addressed the clinical presentation, treatment and preventative options and outlined the burden of RSV in Tanzania. With this presentation, the clinicians in Haydom Lutheran Hospital are prepared and educated to care for the RSV patients in their hospital.